Jaxum Records is committed to acquiring the highest caliber music to distribute and promote to the public. Songwriters are invited to send their music for selection in future record and licensing releases.
Jaxum Records artists are developed by in house producers. Engineering and studio mastering are handled in Jaxum Records state of the art recording facility. Jaxum Records promotional department includes it's own screen printing facility, photography studio, printing presses, and video department.
Jaxum Records is continually searching for new talent. Its A&R staff is constantly reviewing submitted press kits and attending musical events searching for the next superstar.
For more information please email: info@jaxumrecords.com – Please do not send this information to any other departments or they will not be looked at!
HISTORY
Who has done what?

Santalina – Santalina : The front of msn.com 19 times, Club TV on E and Fox,  sung the national anthem in NBA and MLB games, won best new artist for BET's Ya Heard, Top 10 Clear Channel Idol, written up in Billboard Magazine, #1 viewed press kit on Sonicbids.com, Main actress in Sprite/MSN's documentary on Violator Records. Her music has been on MTV Next, Making The Band, Cribs, Teen Cribs, and True Life.  She has toured around the United States.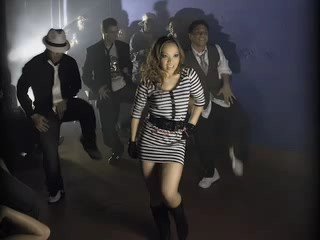 Nicky T – Former master choreographer and original member of Jaxum Records.  Nicky T has been seen on a few MTV shows including "NEXT".  He was also a member of the America's Best Dance Crew winners "Quest Crew    ".  He is currently one of the lead members of the group "V Factory" under Warner/Reprise Records.  Nicky T is currently touring the world with his chart topping band.
Odysy:  Former Jaxum Records artists.  The group consists of Elijah Brown (original member of Jaxum Records), Jesse Stearn, Chris Denker, and Rayvon Reed. Odysy: national finalist in Randy Jackson's Oreo jingle competition, top 35 in America's Got Talent Competition, exclusive summer resident performers at Six Flags Great Adventure, main actors in Sprite/MSN's documentary on Violator Records.  Odysy has toured around the country!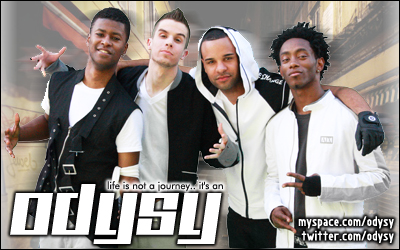 Melissa Vella: Former master choreographer/artistic director of Jaxum Records.  Melissa was voted by America as one of the top 10 dancers in the first season of Fox's "Think You Can Dance".  She went on to dance on tour with Toni Braxton as one of her 2 lead dancers.  Melissa is the lead choreographer for Villanova University's "Villanova Dance Ensemble" which competes in dance competitions around the country!
Gina: Former Jaxum / Virgin Records Artist.  Gina: Professional Dancer for Trump Entertainment in Atlantic City, originally signed to Virgin Records, finalist in the reality show "Fame", finalist on the dance show "Wade Robson Project" on MTV, featured in Madonna and Britney Spears videos.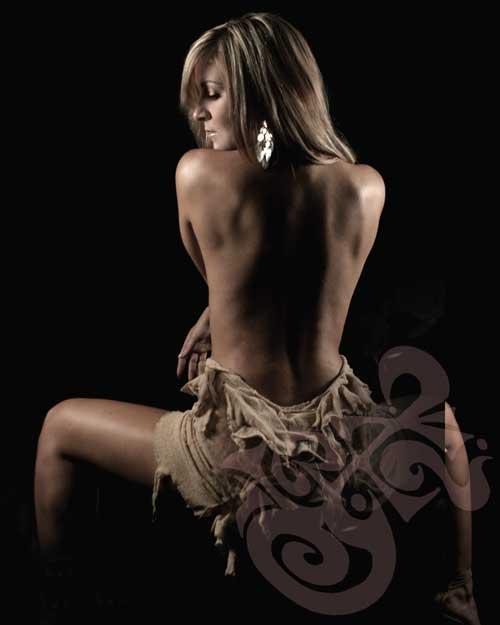 Kyra Demarco: Former PR and Jaxum Artist.  Kyra is now a casting director at a high profile agency in NYC.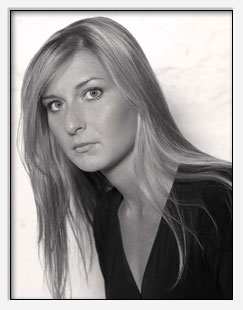 Jeff Manesca: Former master choreographer for Jaxum Records, signed under Clear Channel Entertainment/Disney as a professional dancer, lead choreographer for Point-Blank, former choreographer for Villanova University's hip hop dance crew.
Victoria Shubayeva: Former director of marketing for Jaxum Records 2003-2006.  Now the director of entertainment for Donald Trump in Atlantic City.
Melissa Widhson: Former PR director for Jaxum Records.  Host of Club TV on E Entertainment, UPN, and Fox.  Principal ballerina form the Philadelphia Dance Conservatory,  featured on E Entertainment's "30 Seconds To Fame".  Entertainment director for GLAM modeling